Explore A World Full of Startup Opportunities
Make Enactus an unforgettable part of your studies. Make new contacts, think outside the box, gain start-up experience for life, and help achieve the 17 UN Sustainable Development Goals through entrepreneurship.
The video is not going to be shown, until you accept the cookies.
Seven reasons to join Enactus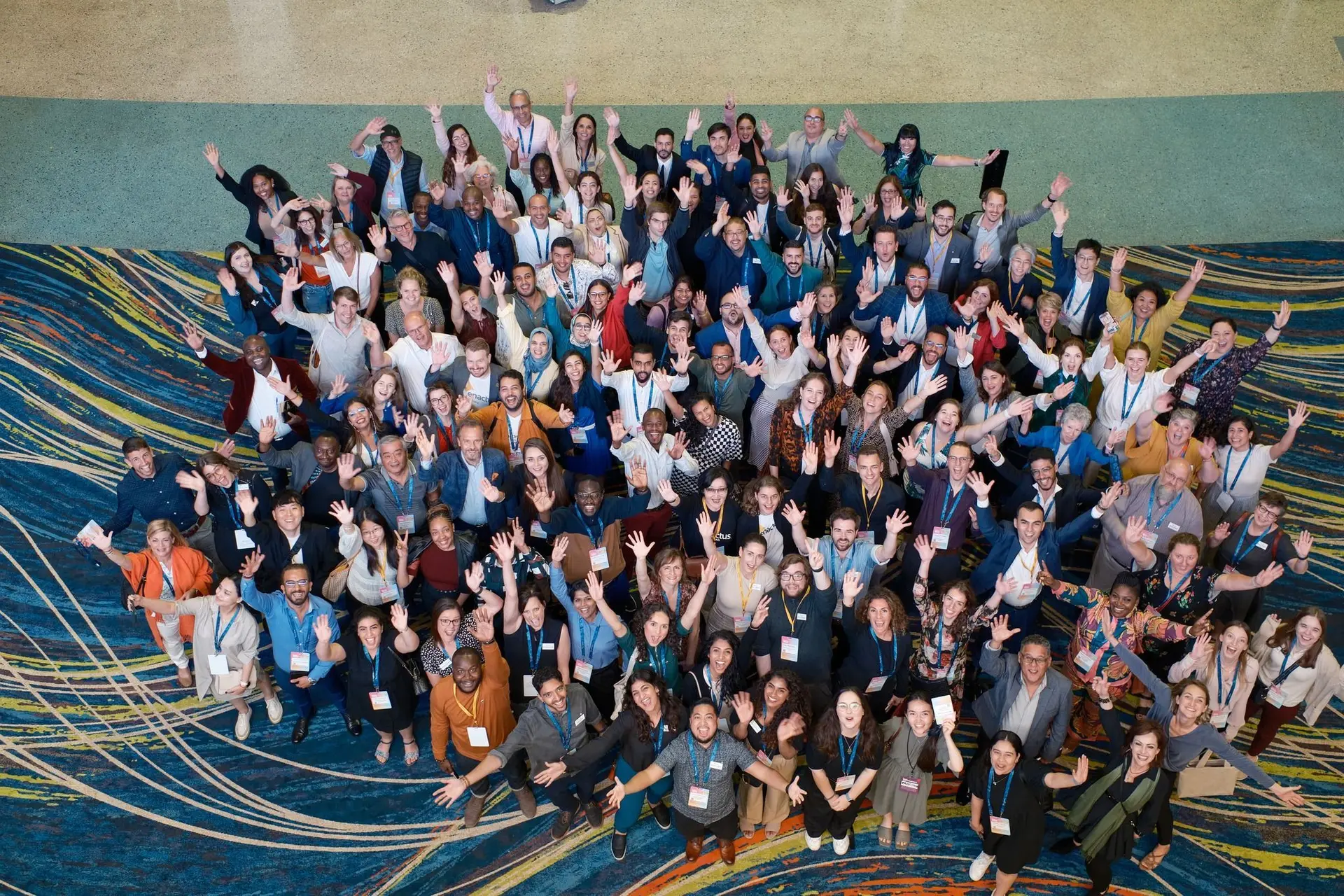 International engagement or local project work: no Enactus trip is like another. Join one of the projects of your team or join a department, use the equipment of your university to develop a prototype and learn more about things you would never have encountered in the normal course of your studies and shape the change of the future with your SDG Impact.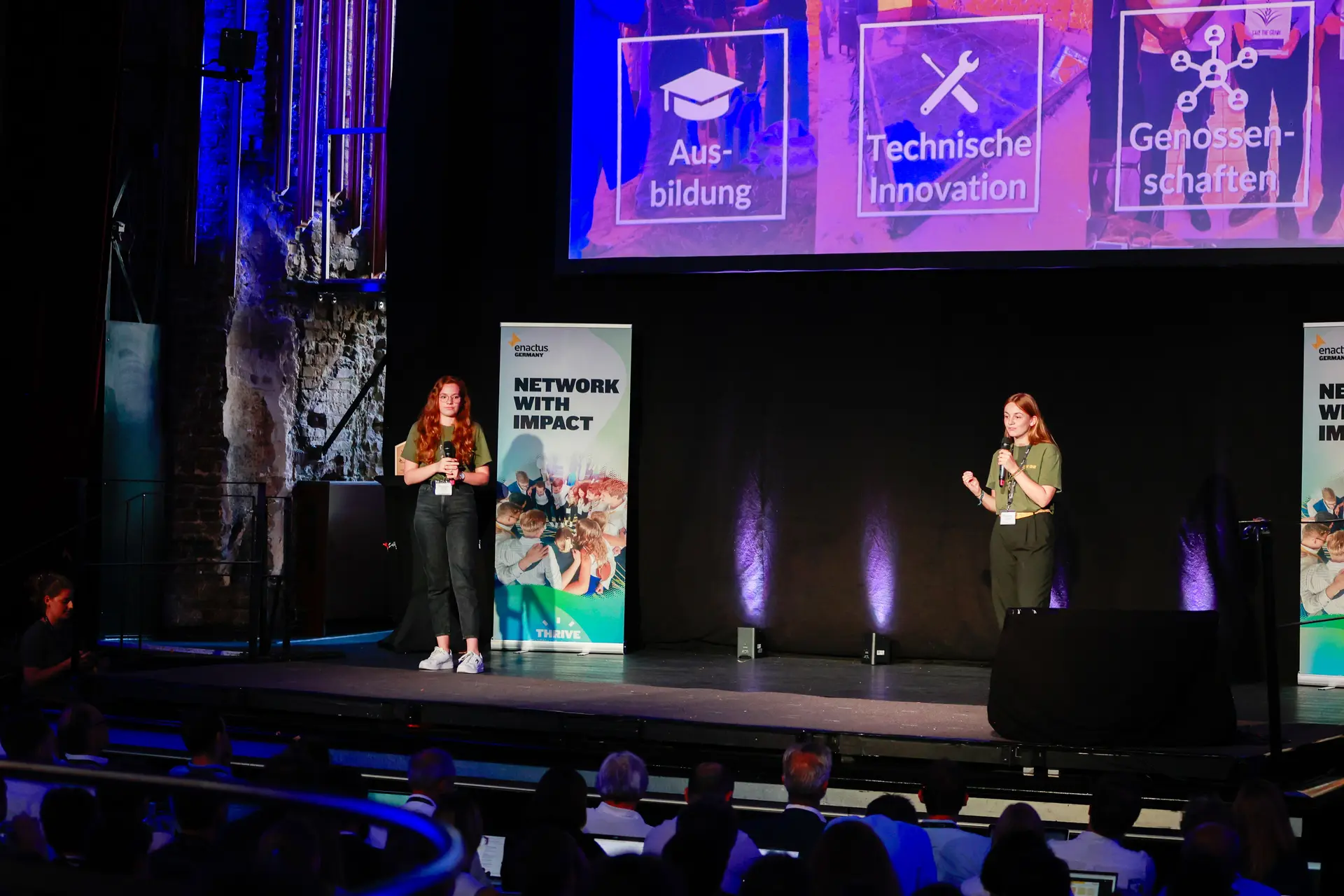 Stand on the big stage, give emotional presentations and show the world the positive impact your entrepreneurial actions have: Enactus offers you the perfect platform to develop yourself personally and emerge stronger from your studies.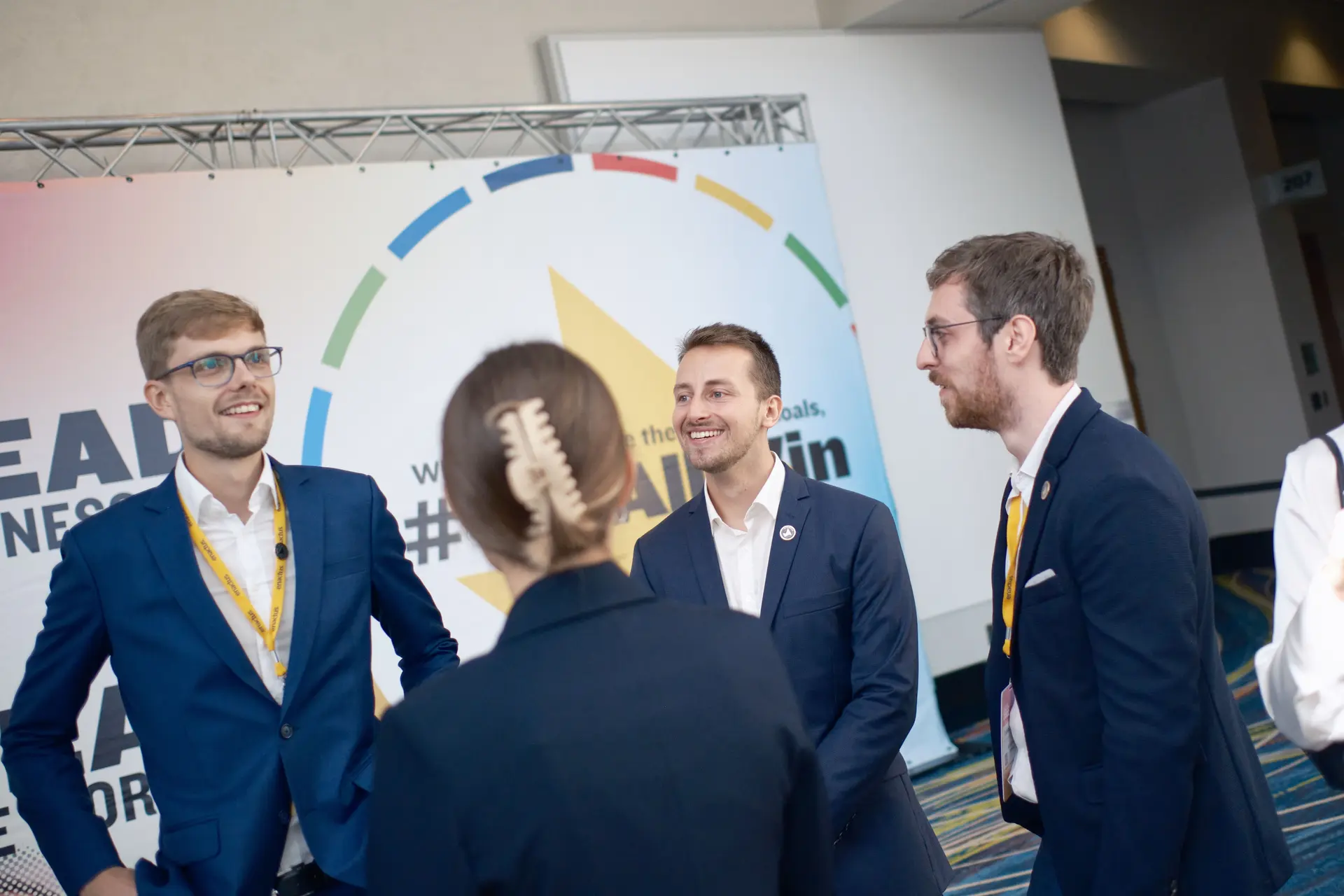 Not every enactee goes on to be the CEO of a startup, but in any case, you'll gain insights into the different startup phases and learn what the "Problem-Solution Fit," "Needs Assessment," and "Proof-of-Concept" are all about, for example.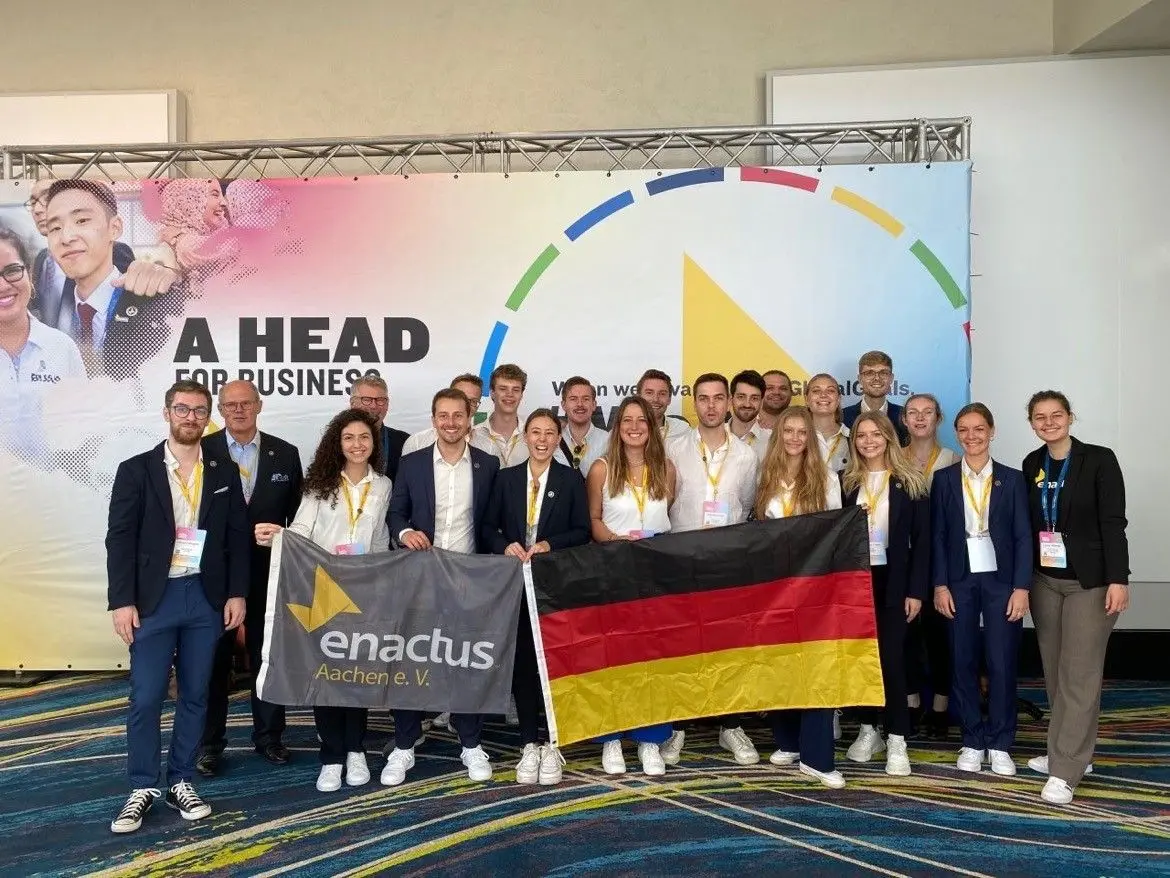 Enactus offers endless opportunities to get involved and stay engaged in the network. After your studies, you can stay connected with your team or Enactus Germany as an Alumni. Support local Enactus teams as an advisor or participate in (inter-)national competitions as a juror. There are no limits to your commitment!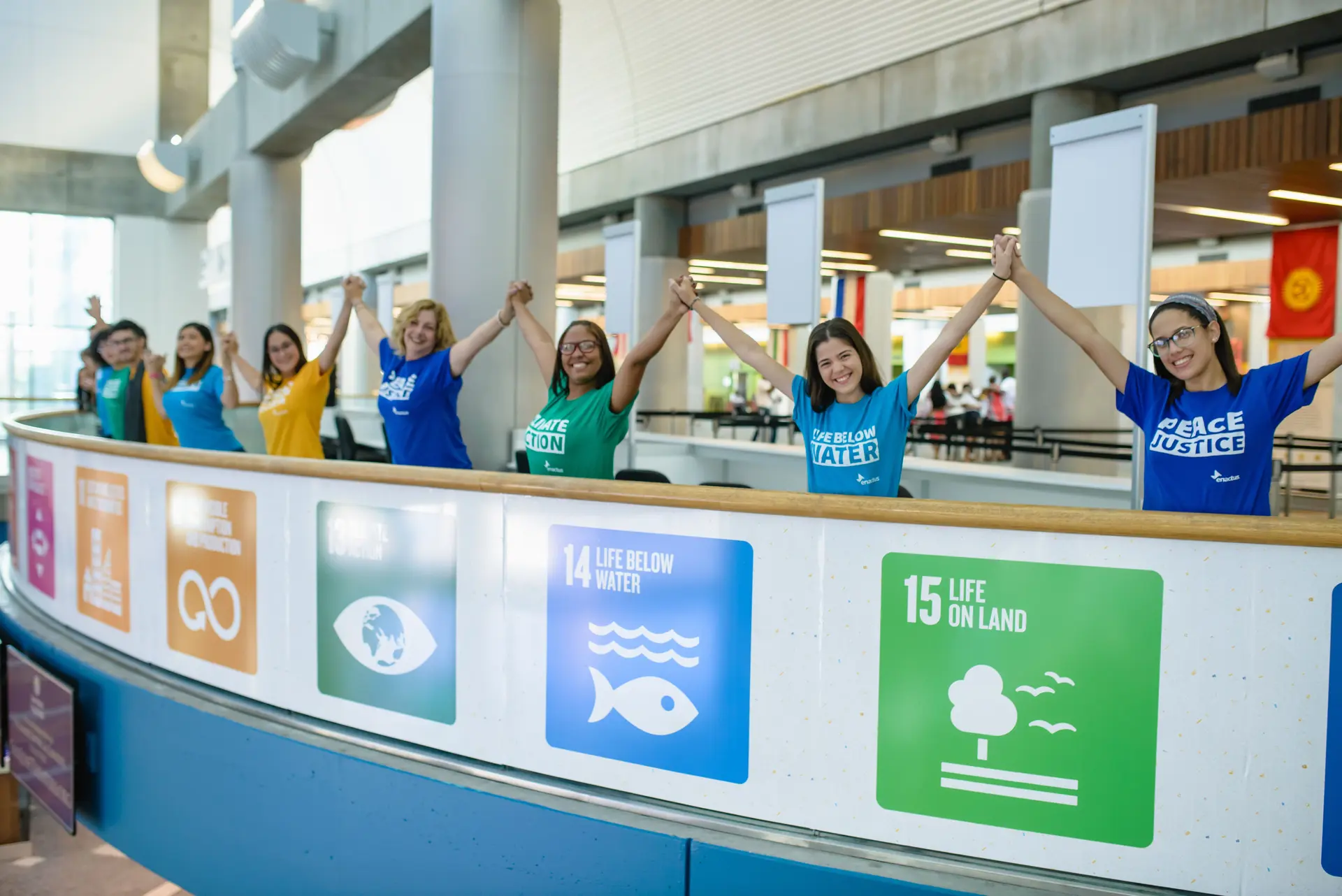 Taking responsibility for the change of the future means being willing to make a difference. Contribute yourself and your personality to an Enactus project, become a team leader or present in front of hundreds of people on stage at the annual National Cup: the possibilities are endless, you just have to use them.
Discover Experimental Learning.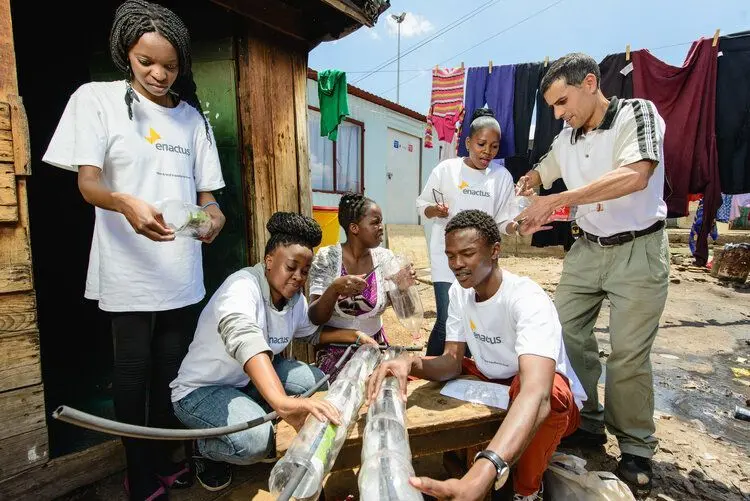 Your studies at a German college or university offer an excellent basis and access to laboratories, workshops, libraries and much more to do research for your project or to put an idea into practice. Numerous workshops offered by Enactus Germany support you in building up the right knowledge.
Interdisciplinary collaboration.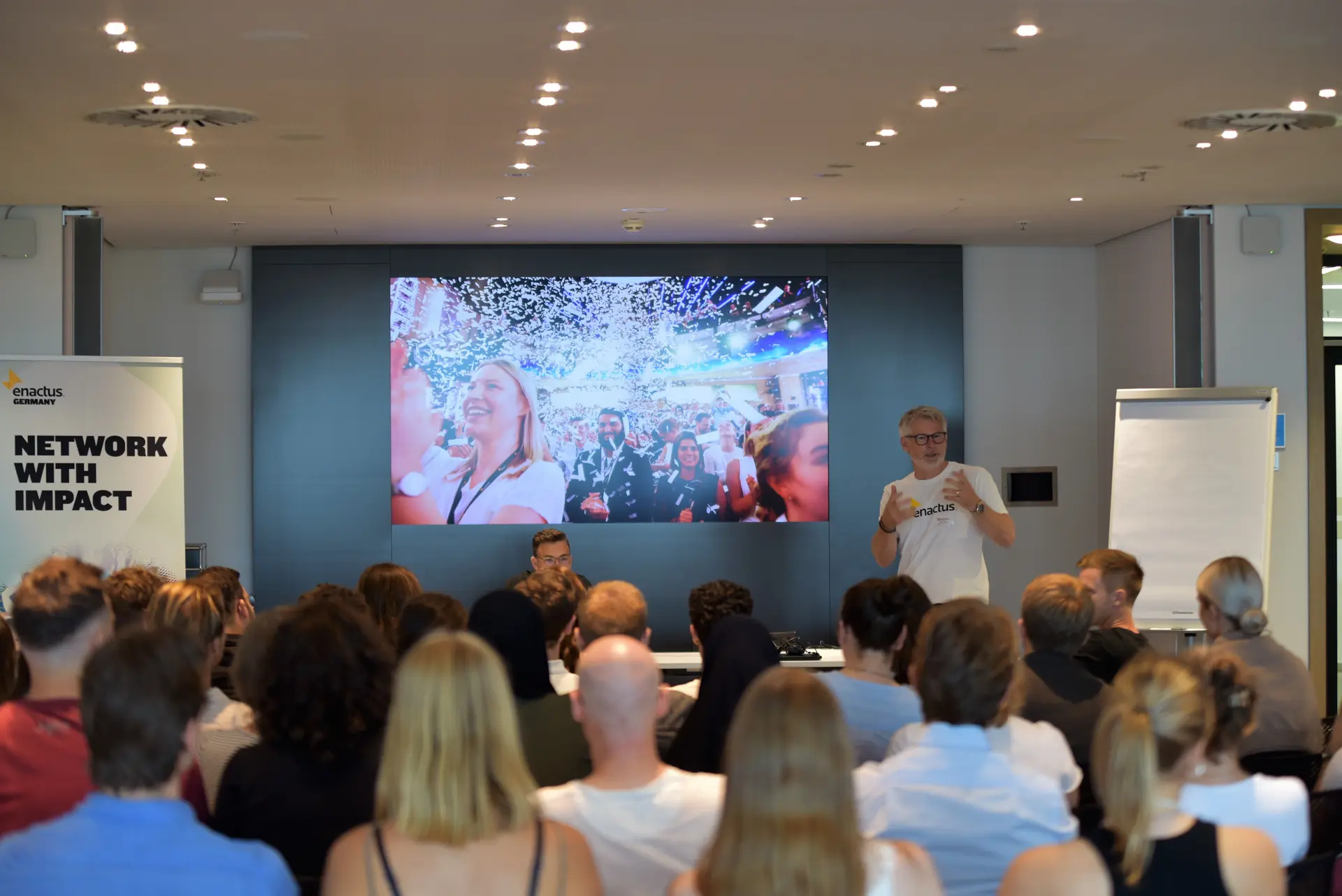 Together we are strong, but heterogeneous and diverse teams are especially so. Exchange ideas with students from other departments and combine your know-how and strengths to create impact through your entrepreneurial project.
Be part of it!
Join one of the more than 30 local university groups now and become part of the Enactus network.